Our graduate program offers both MSc and PhD degrees in Pharmacology.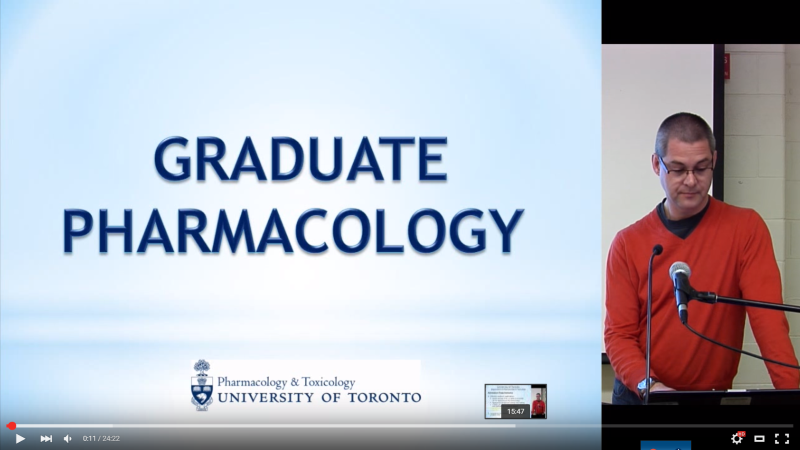 In the MSc program, students are able to engage in one of two formats of study available: thesis-based study or course-based study in the case of Applied Clinical Pharmacology field.
In the thesis-based study students are expected to think critically about scientific issues and develop a knowledge-base in pharmacology while formulating hypotheses in a specific area of pharmacological research. They will test their hypotheses through active research and present their investigations in a thesis. In course-based Applied Clinical Pharmacology, students will engage in research and hands-on training in academic, commercial, health care and government settings. Courses will feature a breadth of fundamental and applied pharmacology topics with emphasis on translational research.
In the PhD program, students will conduct independent original research while developing a comprehensive understanding of the general field of pharmacology, in addition to specific expertise in their particular area of interest. They will formulate and design, as well as carry out and interpret investigations and, ultimately, present their investigations in a thesis.
In addition, students in the Department of Pharmacology may enrol in one of six Collaborative Programs.