Faculty: Ana Cristina Andreazza, PhD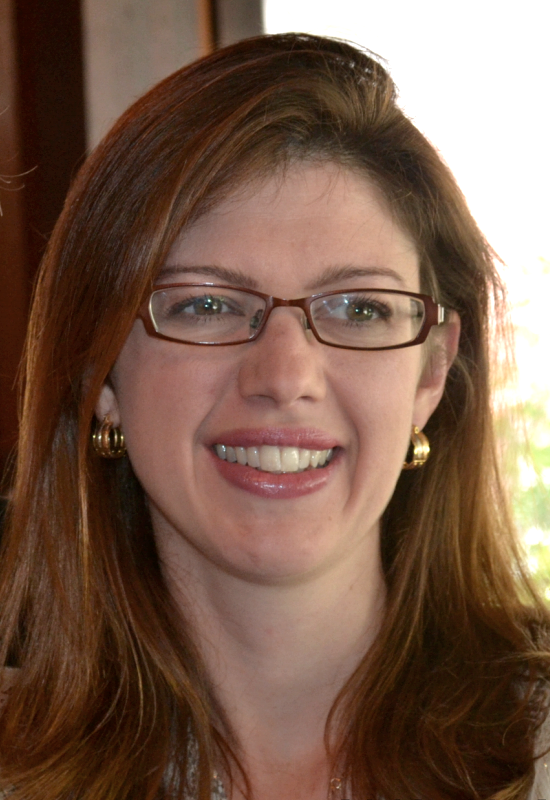 Ana Cristina Andreazza, PhD
Professor
Department of Pharmacology & Toxicology   
Department of Psychiatry
Centre for Addiction and Mental Health 
Dr. Andreazza is an Associate Professor in the Departments of Pharmacology & Toxicology and Psychiatry and holds a holding Tier II Canada Research Chair in Molecular Pharmacology of Mood Disorders. She is cross-appointed as a collaborator Scientist at the Centre for Addiction and Mental Health. Dr. Andreazza received a PhD in Biochemistry from the Federal University of Rio Grande do Sul, RS, Brazil. She has published over 125 research articles with an h-index factor of 42. She is the recipient of several prestigious research awards and has received funding from the Brain and Behavior Foundation (NARSAD), the Canadian Institutes for Health Research, the Ontario Mental Health Foundation and the Ontario Ministry of Research and Innovation. Her research focuses on the understanding of the role of redox modulations and mitochondrial dysfunction in mental illness, especially in mood disorders. Dr. Andreazza's current research focus is on the brain and its redox biology, with particular reference to the role of mitochondrial dysfunction and the impact of redox modification on the inflammatory system and illness progression in major psychiatric disorders and mitochondrial diseases, with the objective of identifying biological targets that will open doors to the development of new treatment strategies.
 
Select Publications:
1: Elvsåshagen T, Zuzarte P, Westlye LT, Bøen E, Josefsen D, Boye B, Hol PK, Malt UF, Young LT, Andreazza AC. Dentate gyrus-cornu ammonis (CA) 4 volume is decreased and associated with depressive episodes and lipid peroxidation in bipolar II disorder: Longitudinal and cross-sectional analyses. Bipolar Disord. 2016;18(8):657-668.
2: Frye MA, Ryu E, Nassan M, Jenkins GD, Andreazza AC, Evans JM, McElroy SL, Oglesbee D Jr, Highsmith WE, Biernacka JM. Mitochondrial DNA sequence data reveals association of haplogroup U with psychosis in bipolar disorder. J Psychiatr Res. 2017; 84:221-226.
3: Machado AK, Pan AY, da Silva TM, Duong A, Andreazza AC. Upstream Pathways Controlling Mitochondrial Function in Major Psychosis: A Focus on Bipolar Disorder. Can J Psychiatry. 2016;61(8):446-56.
4: Kim HK, Isaacs-Trepanier C, Elmi N, Rapoport SI, Andreazza AC. Mitochondrial dysfunction and lipid peroxidation in rat frontal cortex by chronic NMDA administration can be partially prevented by lithium treatment. J Psychiatr Res. 2016;76:59-65.
5.    Kim HK, Andreazza AC, Elmi N, Chen W, Young LT. Nod-like receptor pyrin containing 3 (NLRP3) in the post-mortem frontal cortex from patients with bipolar disorder: A potential mediator between mitochondria and immune-activation. J Psychiatr Res. 2016; 72:43-50
6.    Versace A*, Andreazza AC*, Young LT; Fournier JC, Almeida JRC, Stiffler RS, Lockovich J; Aslam HA, Pollock MH, Park H; Nimgaonkar VL, Kupfer DJ, Phillips ML. Elevated serum measures of lipid oxidation and abnormal prefrontal white matter in euthymic bipolar adults: toward peripheral biomarkers of bipolar disorder. Molecular Psychiatry. 2014 Feb;19(2):200-8.  Contributed equally for the first authorship position of this manuscript
7.    Scola G, Kim HK, Young LT, Salvador M, Andreazza AC. Lithium reduces the effects of rotenone-induced complex I dysfunction on DNA methylation and hydroxymethylation in rat cortical primary neurons. Psychopharmacology (Berl). 2014;231(21):4189
8.    Scola G, Kim HK, Young LT, Andreazza AC. A Fresh Look at Complex I in Microarray Data: Clues to Understanding Disease-Specific Mitochondrial Alterations in Bipolar Disorder. Biological Psychiatry. 2013, 73(2) e4To-e5.
Contact:
Department of Pharmacology & Toxicology
MSB 4204
1 King's College Circle
Toronto, Ontario
M5S 1A8
Phone: 416-978-6042
Email: ana.andreazza@utoronto.ca