Faculty: Bernard Le Foll, MD PhD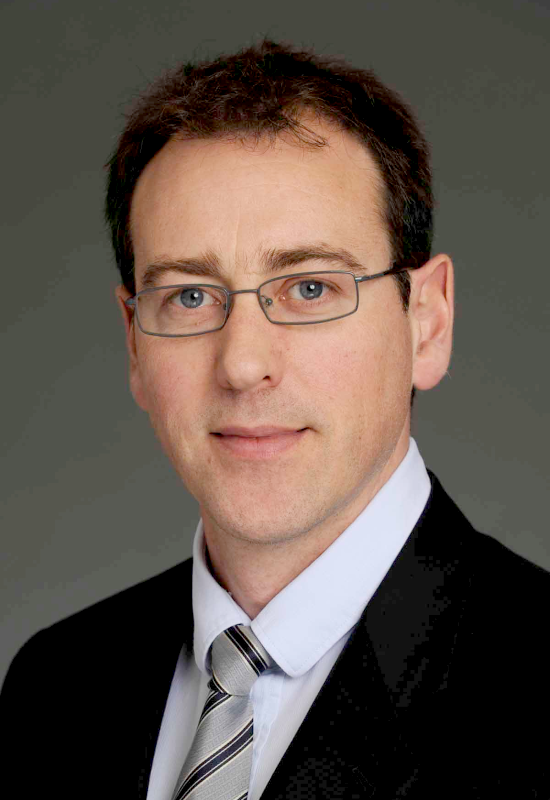 Bernard Le Foll, MD PhD
Professor, Departments of Pharmacology and Toxicology
Family and Community Medicine, Psychiatry, Institute of Medical Science
Head, Translational Addiction Research Laboratory, Neuroscience Program
Head, Alcohol Research and Treatment Clinic, Addictions Program                Medical Head, Addiction Medicine Service and Medical Withdrawal Service, Ambulatory Care and Structured Treatments, CAMH. 
Staff Physician, Centre for Addiction and Mental Health
General Research Areas: Behavioral Pharmacology & Drug Addiction, Clinical Pharmacology; Neuropharmacology; Psychopharmacology; Pharmacogenetics
Dr. Bernard Le Foll is a Clinician Scientist specializing in addiction. He is Head of the Translational Addiction Research Laboratory in the Campbell Family Mental Health Research Institute. He is the Medical Head of the Concurrent Outpatient Medical and Psychosocial Addiction Support Service (COMPASS) in the Acute Care Program delivering outpatient addiction services to several thousand patients per year at CAMH and Head of the Alcohol Research and Treatment Clinic at CAMH. He is Professor at University of Toronto in the departments of Family and Community Medicine, Pharmacology, Psychiatry and Institute of Medical Sciences.
Dr. Le Foll's clinical activity is centred on drug addiction. He received specialized training in drug addiction and behavioral and cognitive therapy at Paris University in France. He has written treatment guidelines and has been coordinator of clinical trials. He obtained a PhD in pharmacology at INSERM and completed a Fogarty Visiting Fellowship at the National Institutes of Health.

The goal of his research is to improve treatment of drug addiction. For this purpose, various approaches are used such as clinical trials, laboratory experiments and multi-disciplinary basic research approaches. The goal is to develop novel therapeutic strategies in clinical populations.

He has received scientific prizes and awards from the Canadian Institutes for Health Research, the National Institutes of Health, the French Academy of Medicine, the American College for Neuropsychopharmacology, the College on Problems on Drug Dependence, the Society for Research on Nicotine and Tobacco, the Brain and Behavior Foundation, Pfizer, OPGRC, the Ontario Lung Association and the Heart and Stroke Foundation.
Translational Addiction Research Laboratory
The main goal of the Translational Addiction Research Laboratory is to improve the treatment and understanding of drug addiction. The research aims at linking discovery in basic science to clinical applications. The research is organized over three main areas of research:
Role of dopamine receptors in additions: We have identified a role of the dopamine D3 receptor on nicotine-seeking behaviors. We are exploring the role of D3 (and other DA subtypes) in various addictions and collaborate with Dr Boileau to use PET imaging to explore dopamine transmission and D3 in human subjects.
Role of cannabinoid system in addictions: We have identified that cannabinoid drugs modulate nicotine-seeking behaviors. We are exploring novel cannabinoid ligands in preclinical models of addictions and the impact of cannabinoid drugs in humans.
Role of insular cortex in addiction: We have identified that insular cortex controls nicotine-seeking and we are exploring the role of insular cortex in other addictive behaviors (alcohol/gambling). The role of insular cortex is being explored in humans using rTMS and brain imaging approaches
Alcohol Research and Treatment Clinic
As part of the Addiction Medicine Service of the Centre for Addiction and Mental Health, the Alcohol Research and Treatment Clinic (ARTC) brings together an inter-professional team of physicians, nurses and specialized therapists to improve access to pharmacotherapies for the treatment of alcohol dependence. Led by Dr. Bernard Le Foll, the clinic also includes research and evaluation components to find new evidence-based treatment strategies that will inform delivery of care at CAMH, throughout the province and beyond. ARTC is currently using approved pharmacotherapies (disulfiram, naltrexone and acamprosate) and second lines therapies (baclofen and topiramate).


Pubmed

Selected Publications:
Nielsen S, Sabioni P, Trigo JM, Ware MA, Betz-Stablein BD, Murnion B, Lintzeris N, Khor KE, Farrell M, Smith A, Le Foll B. Opioid-sparing Effect of Cannabinoids: A Systematic Review and Meta-analysis. Neuropsychopharmacology.2017 PubMed PMID:28327548.

Boileau I, Mansouri E, Williams B, Le Foll B, Rusjan P, Mizrahi R, Tyndale RF, Huestis MA, Payer DE, Wilson AA, Houle S, Kish SJ, Tong J. (2016) Fatty Acid Amide Hydrolase Binding in Brain of Cannabis Users: Imaging With the Novel Radiotracer [(11)C]CURB. Biological Psychiatry 80(9):691-701 PMID: 27345297.
Di Ciano P, Guranda M, Lagzdins D, Tyndale RF, Gamaleddin I, Selby P, Boileau I, Le Foll B. (2016)  Varenicline-Induced Elevation of Dopamine in Smokers: A Preliminary [11C]-(+)-PHNO PET Study. Neuropsychopharmacology. 41 (6):1513-20.
Pushparaj A, Kim AS, Musiol M, Zangen A, Daskalakis ZJ, Zack M, Winstanley CA, Le Foll B. (2015) Differential Involvement of the Agranular vs Granular Insular Cortex in the Acquisition and Performance of Choice Behavior in a Rodent Gambling Task.  Neuropsychopharmacology. 40 (12): 2832-42 PubMed PMID: 25953358.
Khaled, M. A., Pushparaj, A., Di Ciano, P., Diaz, J., & Le Foll, B. (2014). Dopamine D3 Receptors in the Basolateral Amygdala and the Lateral Habenula Modulate Cue-Induced Reinstatement of Nicotine Seeking. Neuropsychopharmacology. 39(13):3049-58
Marshall, K., Gowing, L., Ali, R., Le Foll, B. Pharmacotherapies for cannabis dependence. Cochrane Database Syst Rev. 12.CD.008940
Le Foll B, Guranda M, Wilson AA, Houle S, Rusjan PM, Wing VC, Zawertailo L, Busto U, Selby P, Brody AL, George TP, Boileau I.Elevation of Dopamine Induced by Cigarette Smoking: Novel Insights from a [(11)C]-(+)-PHNO PET Study in Humans. Neuropsychopharmacology. 2014 Jan;39(2):415-24.
Pushparaj A, Hamani C, Yu W, Shin DS, Kang B, Nobrega JN, Le Foll B. Electrical stimulation of the insular region attenuates nicotine-taking and nicotine-seeking behaviors. Neuropsychopharmacology. 2013 Mar;38(4):690-8.
Yan Y, Pushparaj A, Le Strat Y, Gamaleddin I, Barnes C, Justinova Z, Goldberg SR, Le Foll B. Blockade of dopamine d4 receptors attenuates reinstatement of extinguished nicotine-seeking behavior in rats. Neuropsychopharmacology. 2012 Feb;37(3):685-96.
Forget B, Pushparaj A, Le Foll B. Granular insular cortex inactivation as a novel therapeutic strategy for nicotine addiction. Biological Psychiatry. 2010 Aug 1;68(3):265-71.
Forget B, Wertheim C, Mascia P, Pushparaj A, Goldberg SR, Le Foll B. Noradrenergic alpha1 receptors as a novel target for the treatment of nicotine addiction. Neuropsychopharmacology. 2010 Jul;35(8):1751-60.
Le Foll B, Chefer SI, Kimes AS, Shumway D, Stein EA, Mukhin AG, Goldberg SR. Baseline expression of alpha4beta2* nicotinic acetylcholine receptors predicts motivation to self-administer nicotine. Biological Psychiatry. 2009 Apr 15;65(8):714-6.

Contact:
Translational Addiction Research Laboratory
Centre for Addiction and Mental Health 
33 Russell Street
Toronto, Ontario 
M5S 2S1
Phone: 416-535-8501 X34772
FAX: 416-595-6922
Email: bernard.lefoll@camh.ca