Faculty: Denis M. Grant, PhD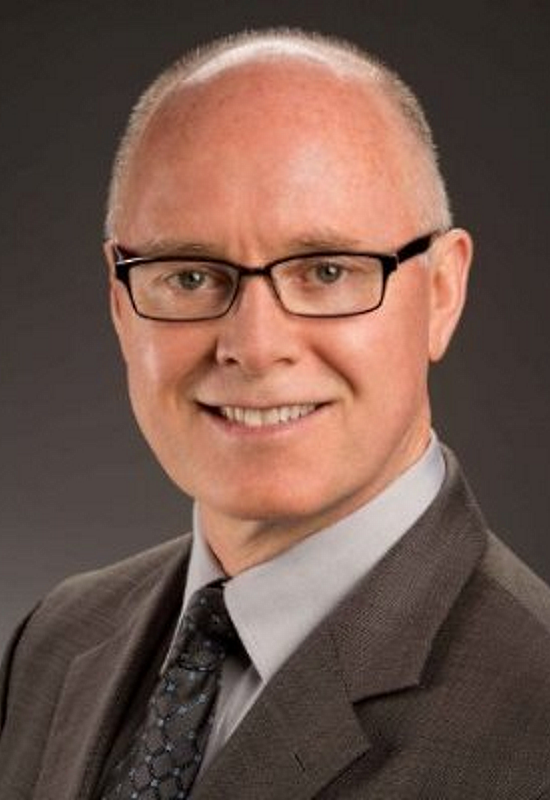 Denis M. Grant, PhD
Professor
General Research Areas: Drug Metabolism and Mechanistic Toxicology
Molecular Mechanisms of Toxicant Biotransformation, Gene Regulation and Toxic Outcomes
Our general interest is in studying the molecular mechanisms that underlie a range of pathological consequences of therapeutic or environmental exposures to potential chemical toxicants. Such consequences include risk for drug side effects as well as for cancers and other diseases due to chemical exposure. Two classes of chemicals of particular interest to us are the aromatic amines (AAs) and the polycyclic aromatic hydrocarbons (PAHs). Exposure to such chemicals occurs not only during drug therapy but also because of their occurrence in the environment as by-products of chemical manufacturing processes, in food preparation, in cigarette smoke and in other combustion events. Epidemiological and animal studies have linked AA and PAH exposure to a variety of disorders, including acute tissue damage, metabolic and immune dysfunction, endocrine disorders, inflammatory conditions, and cancers of the lung, liver, bladder, colon and other tissues. Such toxicities are often triggered only after these chemicals have been bioactivated into cytotoxic and genotoxic electrophiles by drug-metabolizing enzymes. A better understanding of how these cancers and other toxicities arise from chemical exposure can help to inform more effective prevention measures and treatment options.
Two families of drug-metabolizing enzymes that can affect the conversion of AAs or PAHs into either safe or more toxic metabolites are the arylamine N-acetyltransferases (NATs) and the cytochromes P450 (CYPs). The PAHs (and structurally related endogenous and dietary chemicals) are also capable of inducing the expression of certain CYP and other drug-metabolizing enzymes, as well as that of many other important intracellular pathway components, by acting as ligands for the aryl hydrocarbon receptor (AHR), a key nuclear transcription factor. Our main research strategy at present is to use genetically modified strains of rodents to understand how differences in levels of drug-metabolizing enzymes of or their key transcriptional regulators affect AA and PAH disposition, signaling and risk for toxicity. We use pharmacokinetic, biochemical, molecular biology, cell culture, transcriptomic, proteomic and analytical techniques in genetically modified strains of mice and rats, cultured cells, cloned genes and expressed gene products to analyze toxicant disposition, gene structure, gene regulation, enzyme function and toxicity endpoints.
One ongoing project, conducted in collaboration with the laboratory of Jason Matthews at the University of Oslo, is elucidating the role of a protein called TCDD-inducible poly-ADP-ribose polymerase (TIPARP) in providing a negative regulatory feedback loop to the activation of AHR by its exogenous and dietary ligands, and the toxic consequences of disrupting this negative feedback. A second project aims to investigate the relative importance of NAT- and CYP-dependent bioactivation and detoxification reactions in modulating the toxicity of AAs to intracellular macromolecules and organelles in the liver.
Selected Publications:
Denis RGP, Busi F, Castel J, Morel C, Zhang W, Bui LC, Sugamori KS, Prokopek SD, Boutros PC, Grant DM, Rodrigues-Lima F, Dupret JM (2019). A readout of metabolic efficiency in arylamine N-acetyltransferase-deficient mice reveals minor energy metabolism changes. FEBS Lett, Mar 18. doi: 10.1002/1873-3468.13357.
Gomez A, Bindesboll C, Satheesh SV, Grimaldi G, Hutin D, MacPherson L, Ahmed S, Tamblyn L, Cho T, Nebb HI, Moen A, Anonsen JH, Grant DM, Matthews J (2018). Characterization of TCDD-inducible poly-ADP-ribose polymerase (TIPARP/ARTD14) catalytic activity. Biochem J 475(23): 3827-3846.
Hutin D, Tamblyn L, Gomez A, Grimaldi G, Soedling H, Cho T, Ahmed S, Lucas C, Kanduri C, Grant DM, Matthews J (2018). Hepatocyte-specific deletion of TIPARP, a negative regulator of the aryl hydrocarbon receptor, is sufficient to increase sensitivity to dioxin-induced wasting syndrome. Toxicol Sci 165(2): 347-360.
Hanna D, Riedmaier AE, Sugamori KS, Grant DM (2016). Influence of sex and developmental stage on acute hepatotoxic and inflammatory responses to liver procarcinogens in the mouse. Toxicology 373: 30-40.
Ahmed S, Bott D, Gomez A, Tamblyn L, Rasheed A, Cho T, MacPherson L, Sugamori KS, Yang Y, Grant DM, Cummins CL, Matthews J (2015). Loss of the mono-ADP-ribosyltransferase TIPARP increases sensitivity to dioxin-induced steatohepatitis and lethality. J Biol Chem 290(27): 16824-16840.
Wang S, Bott D, Tung A, Sugamori KS, Grant DM (2015). Relative contributions of CYP1A2 and CYP2E1 to the bioactivation and clearance of 4-aminobiphenyl in adult mice. Drug Metab Dispos 43(7): 916-921.
Wang S, Sugamori KS, Tung A, McPherson JP, Grant DM (2015). N-hydroxylation of 4-aminobiphenyl by CYP2E1 produces oxidative stress in a mouse model of chemically-induced liver cancer. Toxicol Sci 144(2): 393-405.
Grant DM (2013). Chemical Carcinogenesis, in The Basic Science of Oncology, 5ed, Tannock IF, Hill RP, Bristow RG, Harrington L (eds.), McGraw-Hill, New York, pp. 73-88.
Wang S, Sugamori KS, Brenneman D, Hsu I, Calce A, Grant DM (2012). Influence of arylamine N-acetyltransferase, sex and age on 4-aminobiphenyl-induced in vivo mutant frequencies and spectra in mouse liver. Environ Mol Mutagen 53: 350-357.
Sugamori KS, Brenneman D, Sanchez O, Doll MA, Hein DW, Pierce WM, Grant DM (2012). Reduced 4-aminobiphenyl-induced liver tumorigenicity but not DNA damage in arylamine N-acetyltransferase null mice. Cancer Lett 318: 206-213.

Contact:
Department of Pharmacology and Toxicology
Room 4316, Medical Sciences Building 
1 King's College Circle 
Toronto, Ontario 
M5S 1A8 
Phone: 416-978-8191
Email:  denis.grant@utoronto.ca