Applied Clinical Pharmacology (ACP)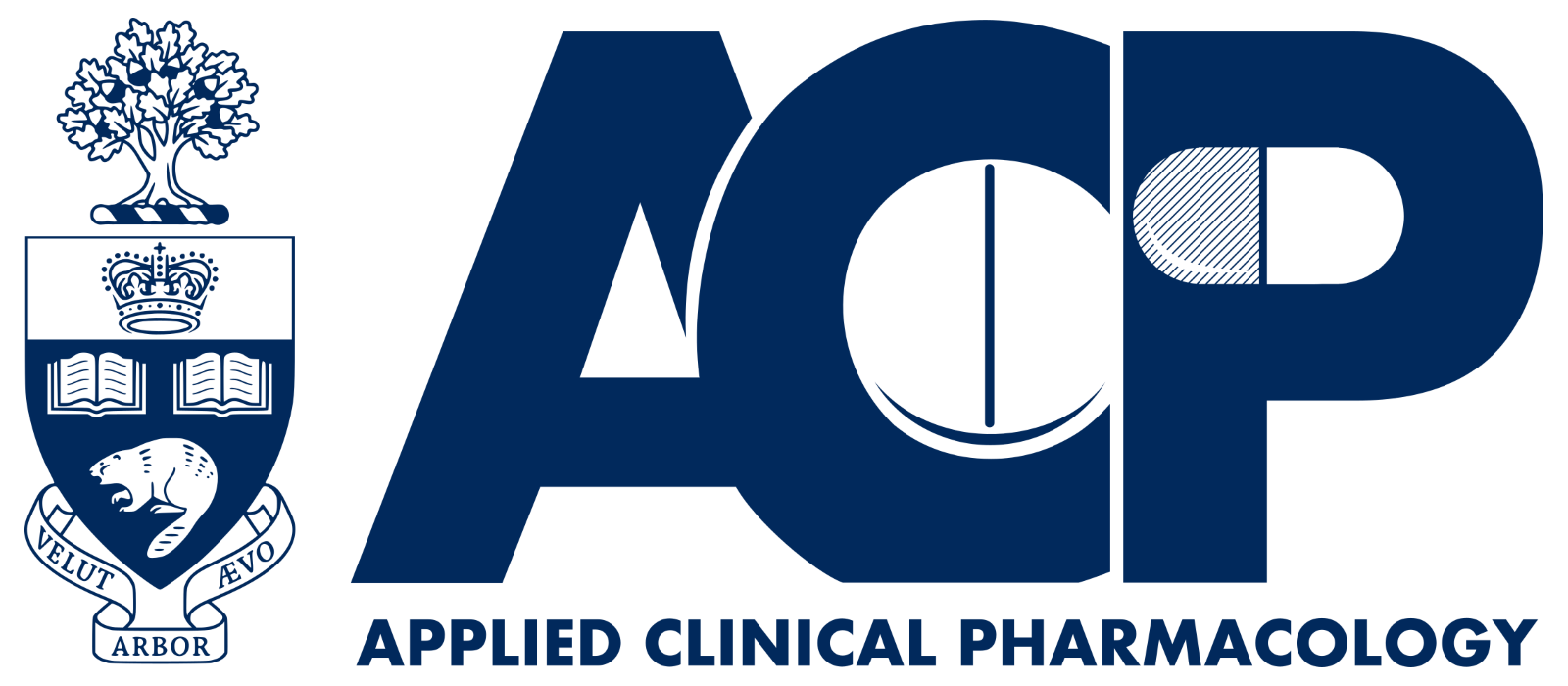 Applied Clinical Pharmacology (ACP) is a customizable two-year, course-based stream of the MSc program. Students in the ACP stream take a variety of interactive courses aimed at providing a broad foundation in pharmacology. This dynamic program encourages students to explore a variety of career interests through specialized coursework that includes clinical trial design, pharmacokinetic analyses, hands-on laboratory work, a supervised research project, and full-time placements in workplace settings such as the pharmaceutical industry, government, and healthcare agencies.
Throughout the ACP program, students interact with pharmacologists, physicians, pharmacists, and other healthcare providers to gain knowledge and skills related to clinical pharmacology and its application. Class sizes of less than 20 students facilitate individualized programs of study and allow students to enhance their proficiency in critical thinking, scientific writing, oral presentations, and network expansion. While the ACP program is rigorous, students also participate in extracurricular activities and establish memorable friendships and contacts as they gain experience and prepare for their desired career paths. The true success of the ACP program is evidenced by the meaningful employment achieved post-graduation. Our graduates are often offered full-time employment in their field of interest before their graduation ceremony.
COVID-19 UPDATE FOR APPLICANTS TO ACP:
Ontario's response to the COVID-19 pandemic continues to evolve. Changes will likely occur as the province and its municipalities adjust to new data about the virus. In these circumstances, please be advised that the manner of delivery of courses, co-curricular opportunities, programs, and services is subject to change, in accordance with university policies. The University thanks its students, faculty, and staff for their flexibility during these challenging times as we work together to maintain the standards of excellence that are the hallmark of the University.
Despite these ongoing changes, please rest assured that the online application process remains unchanged, and applications are continuing to be received and reviewed. In these unprecedented times, we will not be offering in-person interviews for the foreseeable future. All candidates who are selected for interview will be asked to participate via a free online videoconferencing platform (Zoom). Please contact us if you have any questions or concerns, at acp.pharm@utoronto.ca. We look forward to welcoming a new cohort of ACP students this fall.
Information About ACP Courses and Program Requirements
Information for Applying to the ACP Program