Jul 7, 2023
|
9:30am - 5:00pm
Faculty of Medicine Research Showcase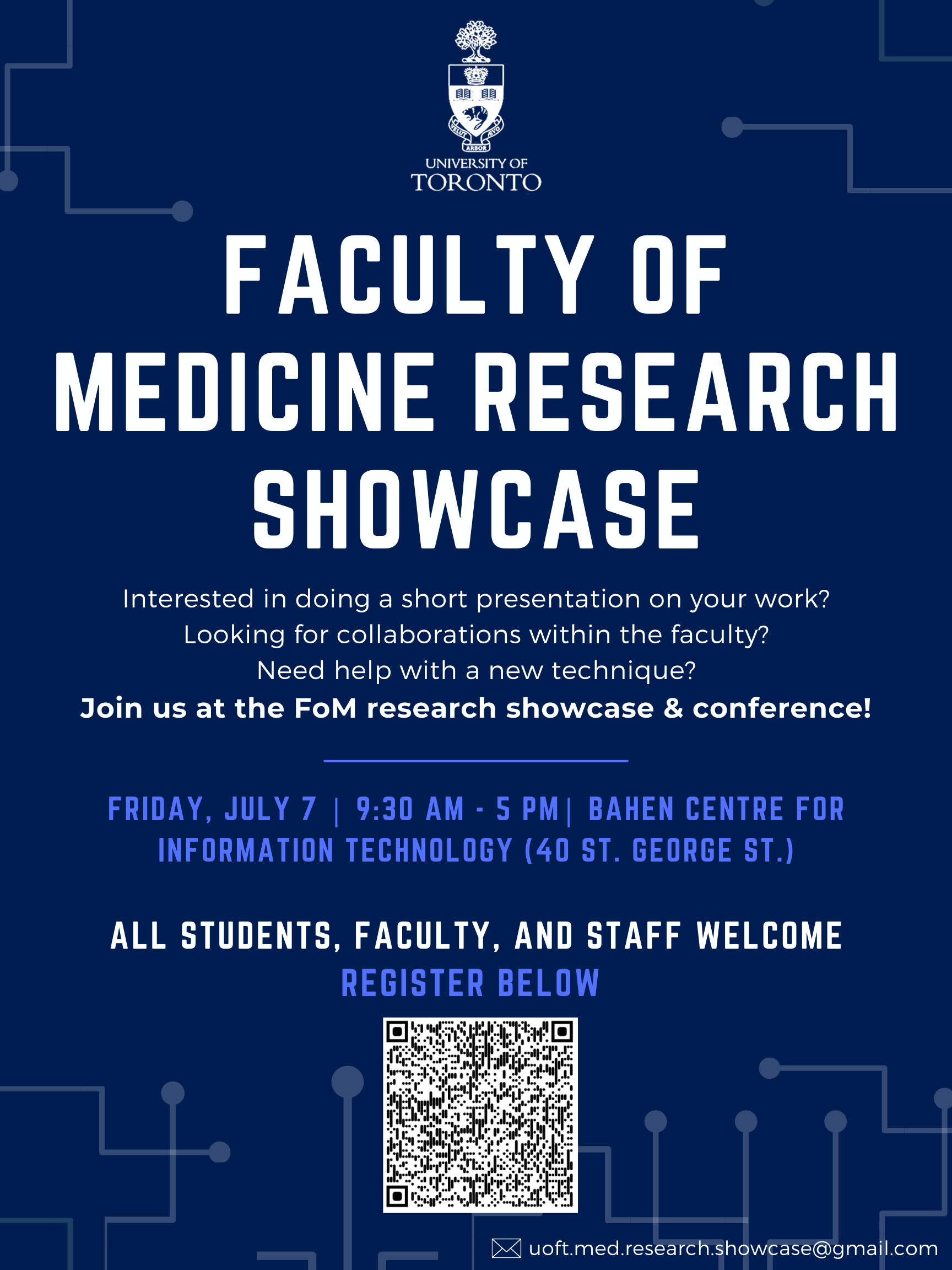 Dear Temerty Faculty of Medicine Members,

Want to showcase your research? Or show off your hard-earned troubleshooting skills related to those pesky Western Blots? Or maybe you just want to get some career advice from those who've been in your shoes? If so, join the Temerty Faculty of Medicine Research Showcase on Friday, July 7, from 9:30 AM - 5 PM at the Bahen Centre for Information Technology (40 St. George Street). 

This event aims to bring together more than 250 undergraduate and graduate students, postdoctoral fellows, faculty, and staff from the various graduate departments across the Temerty Faculty of Medicine. Students will be provided with the opportunity to present their research, network with alumni, and learn new skill sets relevant to research with other attendees from the Faculty.
Tickets are $10 each and limited in quantity. To register, please click here.