Excellence Through Equity Graduate Scholarships
Application Deadline:
May 15, 2023
Value/Duration:
Applicants to the Applied Clinical Pharmacology program: Equivalent to the cost of full-time domestic tuition for one year
Applicants to the thesis-based MSc or PhD program: up to the domestic base funding amount for a maximum of 2 years
Level of Study:
Master's or Doctoral
Required Legal Status:
Domestic and international students are eligible to apply
Results:
June 2023 or earlier
Purpose
The Excellence Through Equity Scholarships were established by the Department of Pharmacology and Toxicology to increase the number of, and support for, Black and/or Indigenous students interested in pursuing graduate studies in the Department. This award aims to recognize academic excellence and potential for contribution to research excellence and to break down some of the barriers to entering and engaging in graduate studies in an inclusive environment.
Eligibility
To be eligible to apply, you must:
Self-identify as a Black and/or Indigenous person:
Black applicants include those who self-identify as Black African, Black Caribbean, Black North American, multi-racial students who have and identify with their Black ancestry, etc.
Indigenous persons include First Nations, Inuit, Metis or multiple Indigenous identities
Self-identification is sufficient, but you may also choose to provide one of the following as proof of Aboriginal ancestry:

a copy of a Status or Treaty Card
a copy of a Nunavut Trust Certificate Card, roll number or any other proof accepted by Inuit communities
a copy of a membership card in a Métis registry recognized by the Métis National Council (Métis Nation of Ontario, the Manitoba Métis Federation, the Métis Nation – Saskatchewan, the Métis Nation of Alberta and the Métis Nation British Columbia)
proof that an ancestor's name has been entered in the Indian Register according to the Indian Act, or on the band list of an individual band, or on the Inuit roll
written confirmation of Aboriginal ancestry from the Department of Indian Affairs
written confirmation of membership in a band council that has its own membership code
other acceptable documentation

Have applied for, or will apply for full-time admission to a graduate program in the Department of Pharmacology and Toxicology commencing September or January immediately following the current competition
Demonstrate the following:

Academic merit
Potential for research excellence
Potential for contributions to the research community

Members of Black and/or Indigenous academic communities will take part in the scholarship application reviews. All scholarship reviewers have undergone training in Equity, Diversity and Inclusion and reflect the Temerty Faculty of Medicine's strong commitment to diversity.
Award Recipients:
Must remain eligible, in good academic standing, and meet the terms and conditions of the scholarship
Must register and remain registered as a full-time student in the Department of Pharmacology and Toxicology
Must make satisfactory progress toward the completion of their degree
Must declare any other awards received during the tenure of the scholarship
A change in status and/or failure to meet these terms and conditions may result in suspension or termination of payments and/or returning funds already received.
Application Process
Applicants should submit their completed application packages to pharmtox.dept@utoronto.ca by the application deadline.
A completed application will include the following:
Completed application form indicating that:

the applicant identifies as one or more of the groups targeted by this scholarship, and
the applicant allows the review committee to access their Departmental application for graduate studies

A brief essay describing why are you choosing to apply for the Excellence Through Equity Scholarship
Submission of an application will serve as a formal attestation that the applicant has provided true, complete, and accurate information in the application and its related documents.
Results
Results will be communicated to applicants by the end of June of the application year.
Contacts
Please direct questions regarding this scholarship to: pharmtox.dept@utoronto.ca.
Past Recipients
2022-2023: Louange Hezumuryango; Alicia Canuel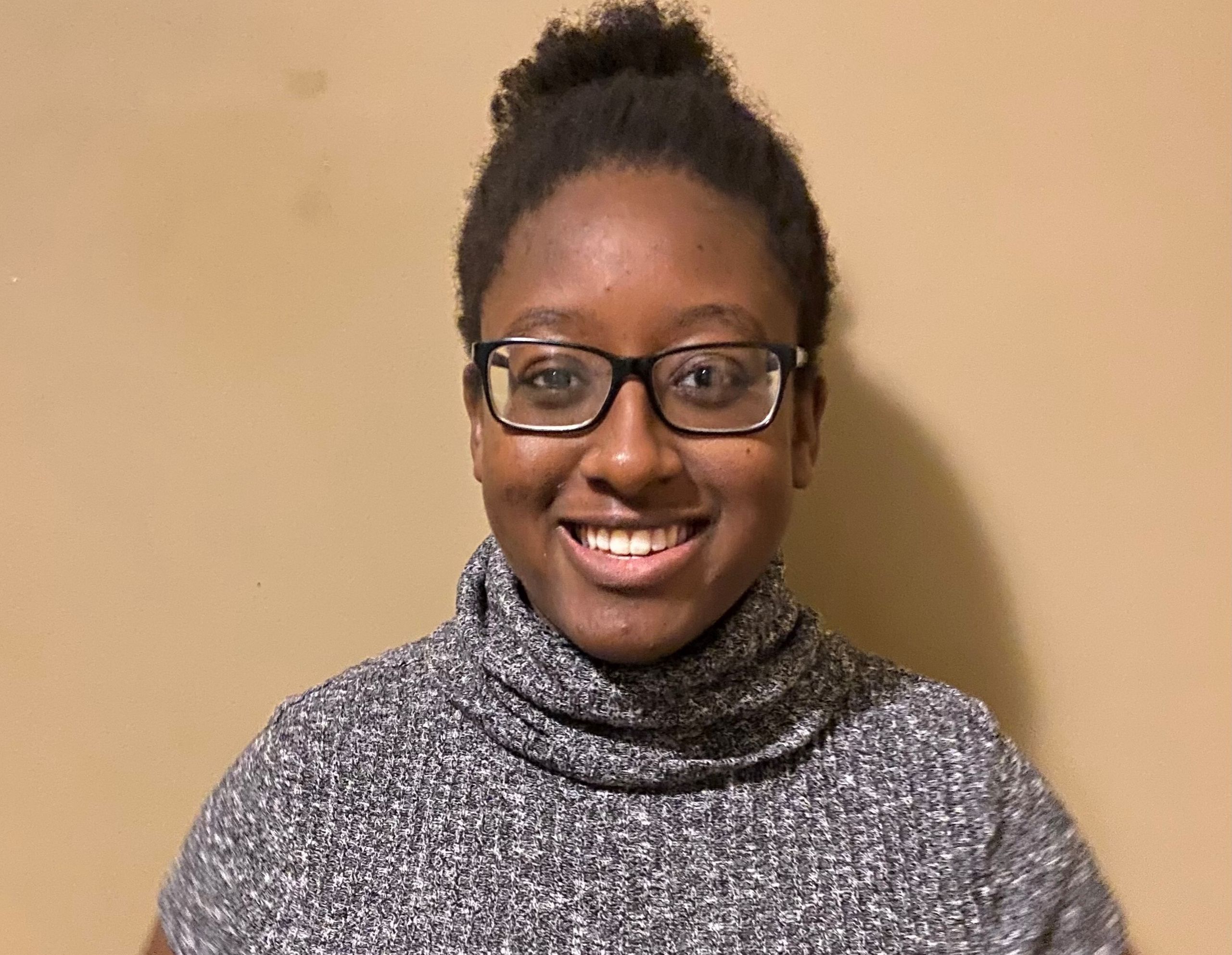 Louange Hezumuryango is in the first year of the Masters Program in Applied Clinical Pharmacology and looks forward to furthering her understanding of pharmacology and the use of pharmacogenetics in the field of personalized medicine. Louange hopes to apply the knowledge gained from courses and research experience to later pursue her passion of helping those in need and promoting equity by contributing to expanding the availability of medicine.
______________________________________________________
Alicia Canuel is a first year master's student working in Dr. Michael Olson's Lab. Alicia is exploring the cell signaling pattern of a protein that contributes to the ability of ovarian cancer to spread and form secondary tumours.

Alicia enjoys doing puzzles, baking, playing games, and watching TV.