Professor | Chair, Addiction Psychiatry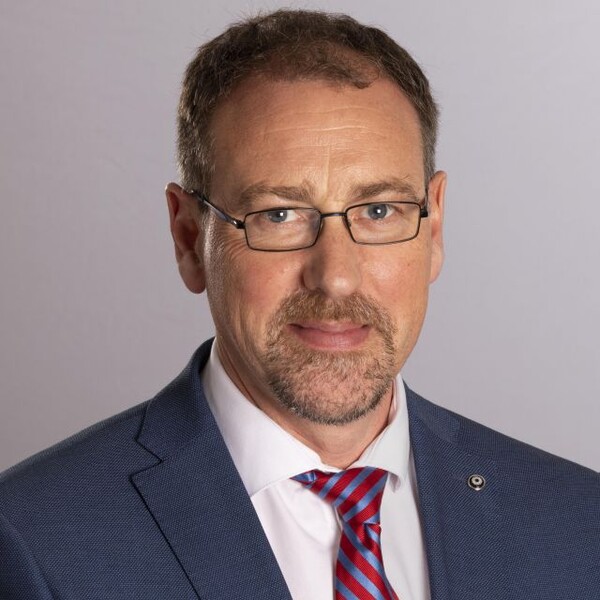 Location
Centre for Addiction and Mental Health
Address
33 Ursula Franklin Street, Toronto, Ontario Canada M5S 2S1
Research Interests
addiction, behavioural pharmacology, clinical pharmacology, neuropharmacology, pharmacogenetics, psychopharmacology
Accepting
Contact faculty member for more information
Dr. Bernard Le Foll is a Clinician Scientist specializing in addiction. He is Chair in Addiction Psychiatry within the Department of Psychiatry of the University of Toronto. He is Head of the Translational Addiction Research Laboratory in the Campbell Family Mental Health Research Institute. He is also the Lead of the Clinical Research Innovation Service and Head of the Alcohol Research and Treatment Clinic at CAMH. He is Professor at University of Toronto in the departments of Family and Community Medicine, Pharmacology, Psychiatry, Institute of Medical Sciences and Dalla Lana School of Public Health.
Dr. Le Foll's clinical activity is centred on drug addiction. He received specialized training in drug addiction and behavioral and cognitive therapy at Paris University in France. He has written treatment guidelines and has been leading multiple clinical trials. He obtained a PhD in pharmacology at INSERM and completed a post-doctoral Fellowship at the National Institutes of Health (NIDA-IRP).
The goal of his research is to improve treatment of drug addiction. For this purpose, various approaches are used such as clinical trials, laboratory experiments and multi-disciplinary basic research approaches. The goal is to develop novel therapeutic strategies in clinical populations.
He has received scientific prizes and awards from the Canadian Institutes for Health Research, the National Institutes of Health, the French Academy of Medicine, the American College for Neuropsychopharmacology, the College on Problems on Drug Dependence, the Society for Research on Nicotine and Tobacco, the Brain and Behavior Foundation, Pfizer, OPGRC, the Ontario Lung Association and the Heart and Stroke Foundation.
Translational Addiction Research Laboratory
The main goal of the Translational Addiction Research Laboratory is to improve the treatment and understanding of drug addiction. The research aims at linking discovery in basic science to clinical applications. The research program is currently covering various drugs of abuse (cannabis, opioid, tobacco and alcohol). The main approaches used in the laboratory are i) PET imaging approaches to uncover some of the neurotransmitters involved in drug addiction processes; ii) drug administration studies in the laboratory; iii) Randomized clinical trials.
Alcohol Research and Treatment Clinic
As part of the Concurrent Outpatient Medical & Psychosocial Addiction Support Service of CAMH ,  the Alcohol Research and Treatment Clinic (ARTC) brings together an inter-professional team of physicians, nurses and specialized therapists to improve access to pharmacotherapies for the treatment of alcohol dependence. Led by Dr. Bernard Le Foll, the clinic also includes research and evaluation components to find new evidence-based treatment strategies that will inform delivery of care at CAMH, throughout the province and beyond. ARTC is currently using approved pharmacotherapies (disulfiram, naltrexone and acamprosate) and second lines therapies (gabapentin, topiramate and baclofen).
Select Publications
Brands B, Mann RE, Wickens CM, Sproule B, Stoduto G, Sayer GS, Burston J, Pan JF, Matheson J, Stefan C, George TP, Huestis MA, Rehm J, Le Foll B. Acute and residual effects of smoked cannabis: Impact on driving speed and lateral control, heart rate, and self-reported drug effects. Drug Alcohol Depend. 2019 Dec 1;205:107641. PMID: 31678833
Nielsen S, Gowing L, Sabioni P, Le Foll B. Pharmacotherapies for cannabis dependence. Cochrane Database Syst Rev. 2019 Jan 28;1:CD008940. PMID: 30687936
Di Ciano P, Mansouri E, Tong J, Wilson AA, Houle S, Boileau I, Duvauchelle T, Robert P, Schwartz JC, Le Foll B. Occupancy of dopamine D(2) and D(3) receptors by a novel D3 partial agonist BP1.4979: a [(11)C]-(+)-PHNO PET study in humans. Neuropsychopharmacology. 2019 Jun;44(7):1284-1290. PMID: 30659274,
Nielsen S, Sabioni P, Trigo JM, Ware MA, Betz-Stablein BD, Murnion B, Lintzeris N, Khor KE, Farrell M, Smith A, Le Foll B. Opioid-sparing Effect of Cannabinoids: A Systematic Review and Meta-analysis. Neuropsychopharmacology.2017 PubMed PMID:28327548.
Boileau I, Mansouri E, Williams B, Le Foll B, Rusjan P, Mizrahi R, Tyndale RF, Huestis MA, Payer DE, Wilson AA, Houle S, Kish SJ, Tong J. (2016) Fatty Acid Amide Hydrolase Binding in Brain of Cannabis Users: Imaging With the Novel Radiotracer [(11)C]CURB. Biological Psychiatry 80(9):691-701 PMID: 27345297.
Di Ciano P, Guranda M, Lagzdins D, Tyndale RF, Gamaleddin I, Selby P, Boileau I, Le Foll B. (2016)  Varenicline-Induced Elevation of Dopamine in Smokers: A Preliminary [11C]-(+)-PHNO PET Study. Neuropsychopharmacology. 41 (6):1513-20.
Le Foll B, Guranda M, Wilson AA, Houle S, Rusjan PM, Wing VC, Zawertailo L, Busto U, Selby P, Brody AL, George TP, Boileau I.Elevation of Dopamine Induced by Cigarette Smoking: Novel Insights from a [(11)C]-(+)-PHNO PET Study in Humans. Neuropsychopharmacology. 2014 Jan;39(2):415-24.
Appointments
Department of Pharmacology and Toxicology
Department of Family and Community Medicine
Department of Psychiatry
Institute of Medical Science
Dalla Lana School of Public Health