John D. Parker
MD, FRCP(C)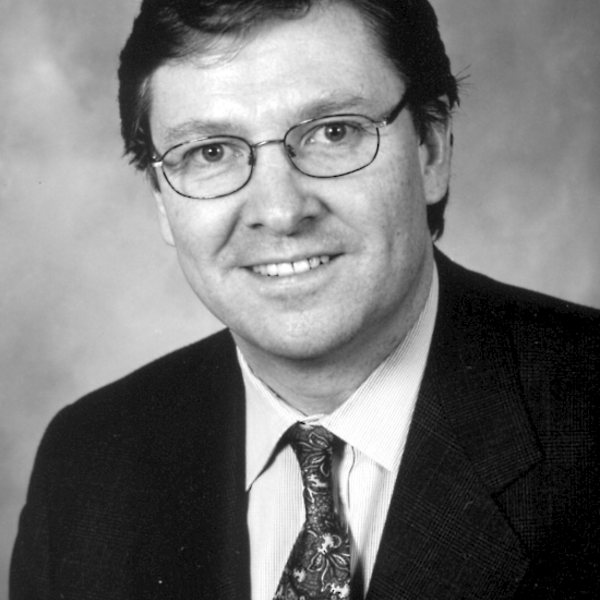 Location
Mount Sinai Hospital
Address
600 University Avenue, Ste. #1609, Toronto, Ontario Canada M5G 1X5
Research Interests
cardiovascular pharmacology, clinical pharmacology
Accepting
Contact faculty member for more information
My general area of research includes cardiovascular autonomic function and regulation. I also have a strong interest in vascular biology and endothelial function. In both areas I have been most interested in pharmacologic interactions - for exampling understanding the impact of drug therapy on autonomic regulation as well as the impact of various drugs, particularly the organic nitrates, on vascular and endothelial function.  

Another area of interest examines clinical pharmacology as it relates to the pathophysiology and therapy of congestive heart failure. I have a long-standing interest in the sympathetic nervous system in congestive heart failure with a specific interest in the control and regulation of cardiac sympathetic activity. Pharmacologic studies in this area have included assessment of the effects of digitalis glucosides and beta-blockers on cardiac sympathetic activity in patients with left ventricular systolic dysfunction.
Selected Publications
Gori T, Dragoni S, Lisi M, Di Stolfo G, Forconi S, Parker JD. Flow-mediated constriction: A novel non-invasive method to assess conduit artery endothelial function. J Am Coll Card. 2008 (in press).
McMurray JJV, Teerlink JR, Cotter G, Bourge RC, Cleland JGF, Jondeau G, Krum H, Metra M, O'Connor CM, Parker JD, Torre-Amione G, Van Veldhuisen DJ, Frey A, Rainisio M, Kobrin I, for the VERITAS Investigators. Effects of tezosentan on symptoms and clinical outcomes in patients with acute heart failure: the Value of Endothelin Receptor Inhibition with Tezosentan in Acute heart failure Studies (VERITAS). JAMA. 2008 (in press).
Al-Hesayen A, Parker JD. The effect of the acute administration of dobutamine on renal sympathetic activity in human heart failure. J Card Pharm. 2008 (in press).
Dragoni S, Lisi M, Di Stolfo G, Forconi S, Gori T, Parker JD. Pentaerythrityl tetranitrate and nitroglycerin, but not isosorbide mononitrate, prevent endothelial dysfunction induced by ischemia and reperfusion. Arterioscler Thromb Vasc Biol. 2007; 27:1955-9.
Gori T, Daiber A, Di Stolfo G, Sicuro S, Dragoni S, Lisi M, Münzel T, Forconi S, Parker JD. Nitroglycerin causes mitochondrial reactive oxygen species production: in vitro mechanistic insights. Can J Card. 2007; 23(12):990-2.
Dart A, Otterstad JE, Kirwan B, Parker JD, de Brouwer S, Poole-Wilson PA, Lubsen J, on behalf of the ACTION investigators. Predictive value of local and core laboratory echocardiographic assessment of cardiac function in patients with chronic stable angina: the ACTION study. Eur J Echocardiogr. 2007; 8:275-83.
Thomas GR, Difabio J, Gori T, Parker JD. Once daily therapy with isosorbide-5-mononitrate causes endothelial dysfunction in humans. J Am Coll Cardiol. 2007; 49:1289-95.
Arnold JM, Howlett JG, Dorian P, Ducharme A, Giannetti N, Haddad H, Heckman GA, Ignaszewski A, Isaac D, Jong P, Liu P, Mann E, McKelvie RS, Moe GW, Parker JD, Svendsen AM, Tsuyuki RT, O'Halloran K, Ross HJ, Rao V, Sequeira EJ, White M. Canadian Cardiovascular Society Consensus Conference recommendations on heart failure update 2007: Prevention, management during intercurrent illness or acute decompensation, and use of biomarkers. Can J Cardiol. 2007; 23:21-45.
Finimundi HC, Caramori PA, Parker JD. Effect of diuretic therapy on exercise capacity in patients with chronic angina and preserved left ventricular function. J Cardiovasc Pharmacol. 2007; 49:275-9.
Gori T, Di Stolfo G, Sicuro S, Dragoni S, Lisi M, Forconi S, Parker JD. Nitroglycerin protects the endothelium from ischemia and reperfusion: Human mechanistic insight. Br J Clin Pharmacol. 2007; 64:145-50.
Parker JD, Bart BA, Webb D, Koren MJ, Siegel R, Nicholas S, Wang H, Malhotra B. Safety of intravenous nitroglycerin after administration of sildenafil citrate to men with coronary artery disease: A double-blind, placebo-controlled, crossover trial. J Crit Care Med. 2007; 35:1863-8.
Al-Hesayen A, Floras JS, Parker JD. The effects of intravenous sildenafil on hemodynamics and cardiac sympathetic activity in chronic human heart failure. Eur J Heart Fail. 2006 Jul 7; [Epub ahead of print].
Witte KK, Pipes RR, Nanthakumar K, Parker JD. Biventricular pacemaker upgrade in previously paced heart failure patients – improvements in ventricular dyssynchrony. J Card Failure. 2006; 12:199-204.
DiFabio JM, Thomas GR, Zucco L, Bennett BM, Kutryk MJ, Parker JD. Nitroglycerin attenuates endothelial progenitor cell differentiation function and survival. J Pharmacol Exp Ther. 2006; 318:117-23.