Building on recent advances to improve lung transplant outcomes
Faculty News, Graduate News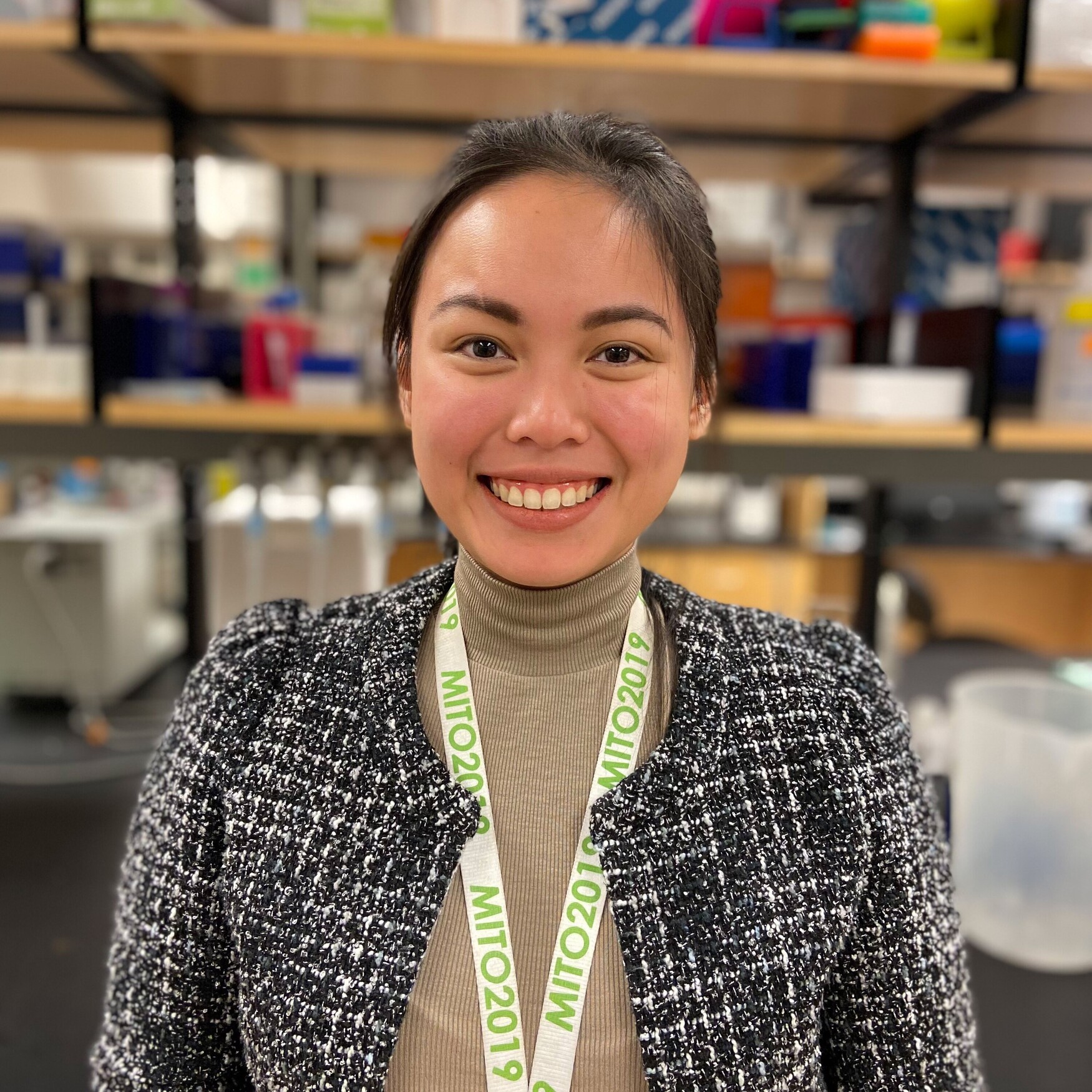 Dr. Ana Andreazza and Erika Beroncal are spearheading efforts to improve storage of donated lungs through their research work with the Mitochondrial Innovation Initiative (MITO2i). The lab is working on better ways to keep donor lungs healthy  and on understanding genetic variation in mitochondrial genes to predict transplant success.
Dr. Andreazza heads an interdisciplinary team as scientific director of MITO2i. Made up of a network of clinicians, advocates and researchers across the university, NGOs and strategic partners, MITO2i is an ISI that discovers and supports new technologies and integrative platforms to understand the role mitochondria play in a wide range of diseases and how treating mitochondrial dysfunction can be therapeutic – and transform how clinicians approach the diagnosis and treatment of disease. Ms. Beroncal is a master's student in the department of pharmacology and toxicology in the Temerty Faculty of Medicine, and also a project manager at MITO2i .
While the gold standard to store a transplanted lung is currently 4 C, Andreazza says the temperature puts the organ's mitochondria – the powerhouses of cells – into a dormant state that could be impairing transplant outcomes.

"If we think through the lens of mitochondria metabolism, 4 C is not ideal," says Andreazza, whose team is providing a better understanding of mitochondria's role in human health and disease.

"When you transplant them from 4 C to a 37 C human body, you can imagine the clash that would happen."

Working with Cypel, the surgeon at UHN, they found that increasing the temperature to 10 C better preserves mitochondria during EVLP, reducing the risk of rejection following transplant surgery.

A proof-of-concept pilot study, published last year in Science Translational Medicine, found that recipients of transplant lungs stored at 10 C  required a ventilator for less than two days following surgery, on average. They demonstrated no signs of one of the earliest complications of a lung transplant, such as shortness of breath or dry cough, three days after the procedure.

A warmer storage temperature also prolongs the time donor lungs can be safely preserved, from the current maximum of six-to-eight hours, to between 10 and 16 hours. This, in turn, makes international organ transport possible, increasing availability for patients on waitlists.                                            

Looking ahead, researchers at MITO2i are seeking answers to three key questions. Are there better ways to monitor mitochondria? Can unhealthy organs be repaired? And how can mitochondria be improved before organ transplantation?

Enter Erika. One of 13 recipients of MITO2i's 2022 Graduate Student Scholarship Awards, Beroncal is embarking on a research project to examine the genetic variance of mitochondria and its importance in lung transplant success. She recently presented the project at the second annual MITO2i Research Symposium, a two-day virtual event that brought faculty, students and research partners together to share new developments in mitochondrial research and medicine. 
Ultimately, Beroncal hopes to contribute to knowledge that will open doors for novel therapeutic interventions to enhance lung transplant outcomes.

"By working with people across disciplines to produce knowledge about mitochondria, I'm seeing current developments and learning how it affects real life," Beroncal says. "Through my research work, I know I'm able to make an impact in this field."