Congrats to Xiaoyu Men!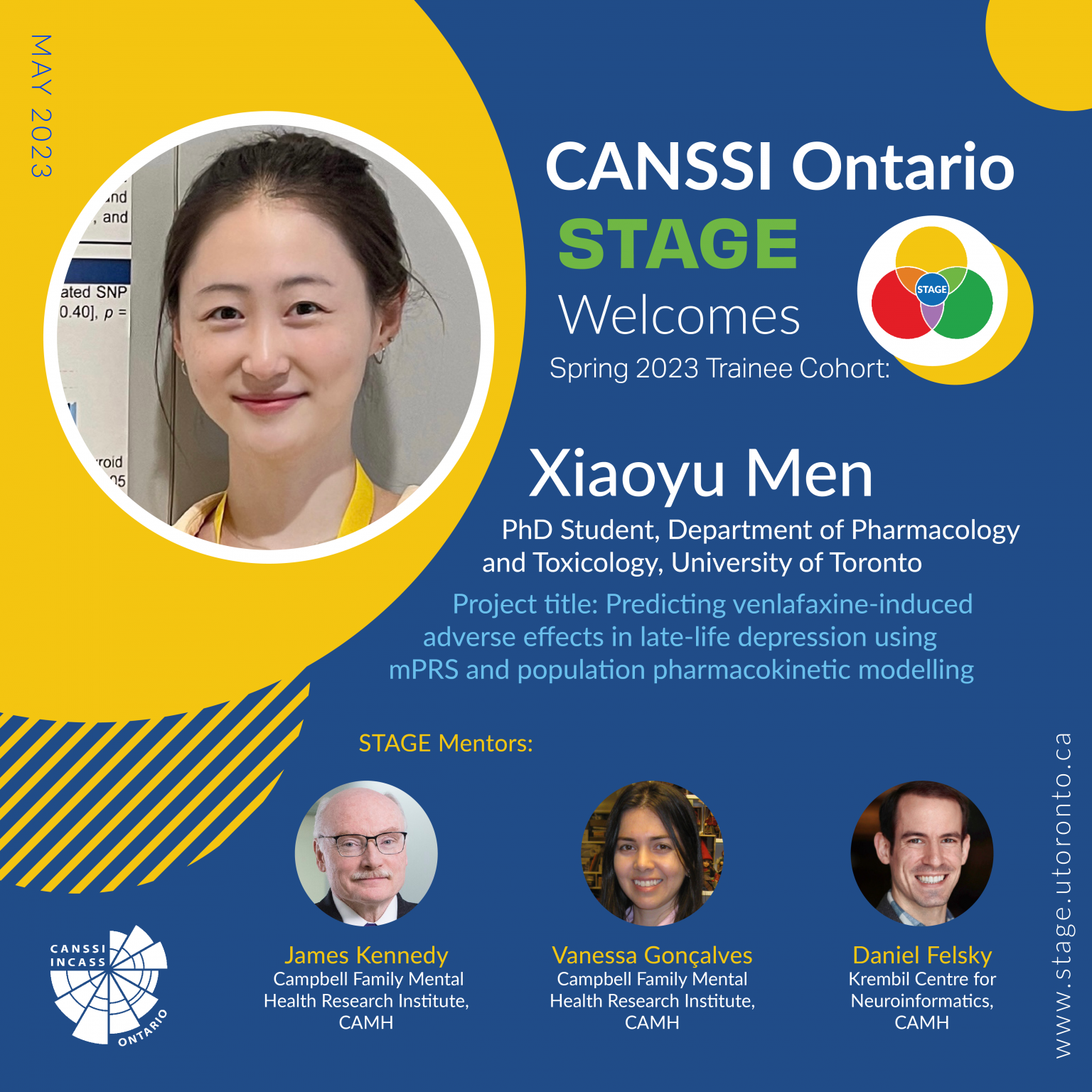 We are proud to announce that Xiaoyu Men, a PhD student in the Department of Pharmacology and Toxicology, has been appointed as a CANSSI Ontario STAGE Trainee. Xiaoyu received this year's award for the project: Predicting Venlafaxine-Induced Adverse Effects in Late-Life Depression using mPRS and Population Pharmacokinetic Modelling.
To read more, please click here.