Congratulations to Elaine Jack!
Staff Awards & Recognition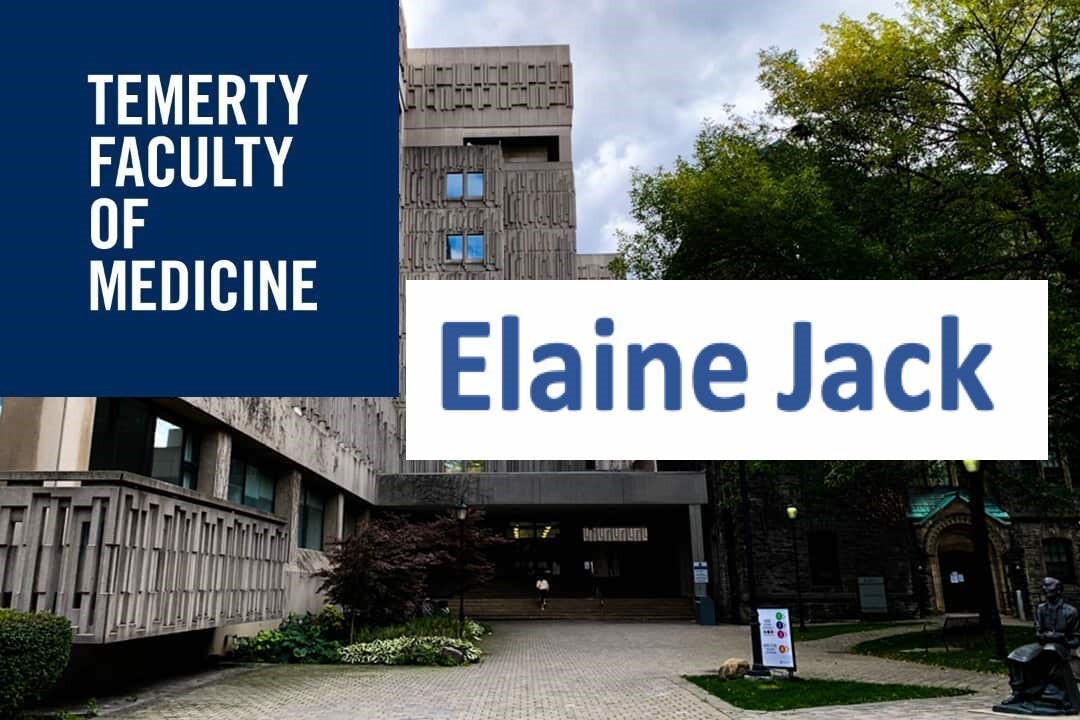 Elaine Jack, Business Officer of the Department of Pharmacology & Toxicology has been selected as this year's recipient of the David Keeling Award for Administrative Excellence from the Temerity Faculty of Medicine. This award is one of 7 Staff Impact Awards across the entire faculty. It is awarded for an individual who has demonstrated a sustained contribution of excellence.
Elaine has demonstrated a sustained record of excellence over her 17 years at the University since she returned to UofT in 2003, having also previously worked here between 1987 and 1996. Her consistently calm, patient and "can-do" attitude is known and appreciated by staff and faculty across the department. She has a wealth of knowledge and generously shares her time and expertise with others. Her successful management of a recent department reorganization have made her team feel encouraged and well-prepared to assume their roles. Her tremendous efforts have helped create a collegial and supportive work environment.
In the words of the Award Committee 'Elaine has demonstrated exceptional contributions in leading and managing the administrative structure in the department and ensuring staff felt supported, encouraged and well-trained. Her efforts have helped to create an extremely well-run and collegial work environment'.
"When I started the position of Chair of the Department in late 2012, I had only just arrived from the UK. I was new to Canada, new to the University of Toronto and new to being DepartmentChair. Now in 2020, in my second term, it is clear to me that I could not have achieved any measure of success without the support and dedication of Elaine." Says Dr. Ruth Ross, Professor and Chair.
Elaine is always professional and extremely diligent. She demonstrates the utmost integrity in dealing with all issues. One of our major priorities in the Department is fostering a supportive, collegiate, collaborative and kind atmosphere in which everyone is valued. Elaine is a shining example of this; she is consistently polite, calm and generous with her time.
Much of what Elaine does happens behind the scenes and goes without any expectation of recognition. She is the go-to person for so many aspects of the Department and always goes above and beyond to get things done right.
"In preparing the nomination package, I received an unprecedented number of letters of support for Elaine's nomination. This breadth and depth of support underscores Elaine's huge impact throughout the Department." Says Ruth.
Thank you for everything, Elaine, and Congratulations! We are very proud of you.
More details can be found on the awards website: https://medicine.utoronto.ca/news/temerty-medicine-names-staff-impact-award-recipients