Drs. George and O'Dowd Win Prix Galien!
Faculty Awards & Recognition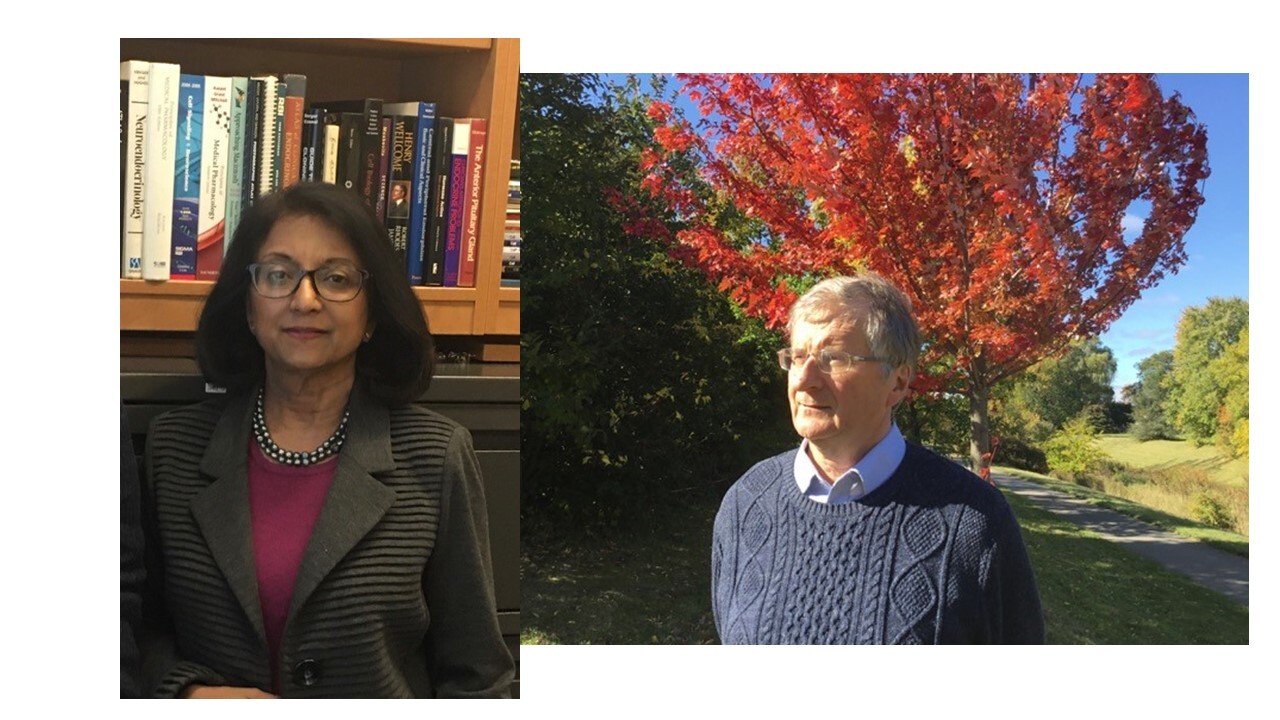 University of Toronto Pharmacology & Toxicology Professors Susan R. George and Brian O'Dowd have been awarded the prestigious Prix Galien 2019 award, referred to as the Nobel Prize of Pharmaceutical Research.
Professors George and O'Dowd invented a new method to discover drugs. The method directs receptor proteins to the cell nucleus, however if interacting drugs are present, the receptor proteins remain at the cell surface. This assay represents a new paradigm for drug discovery. Further, they identified 70 receptor proteins, additional new members of the G protein coupled receptor family. The research provides potential for enhanced drug arsenals targeting many unmet medical needs and deficits in treatments.

The Prix Galien prize will be awarded at a ceremony on November 20th, 2019 at the Chateau Champlain Marriott, Montreal. The Prix Galien is the most prestigious award in the field of Canadian pharmaceutical research and innovation. Referred to as the Nobel Prize of pharmaceutical research, it recognizes the efforts and achievements of pharmaceutical research and development. The Prix Galien Canada - Research Award is presented to the researcher or the research team judged by the Jury to have made the most significant contribution to pharmaceutical research in Canada.
A hearty congratulations to Drs. George and O'Dowd for this outstanding achievement!