Join the TGD Gathering Committee at Temerty Medicine - Mon July 31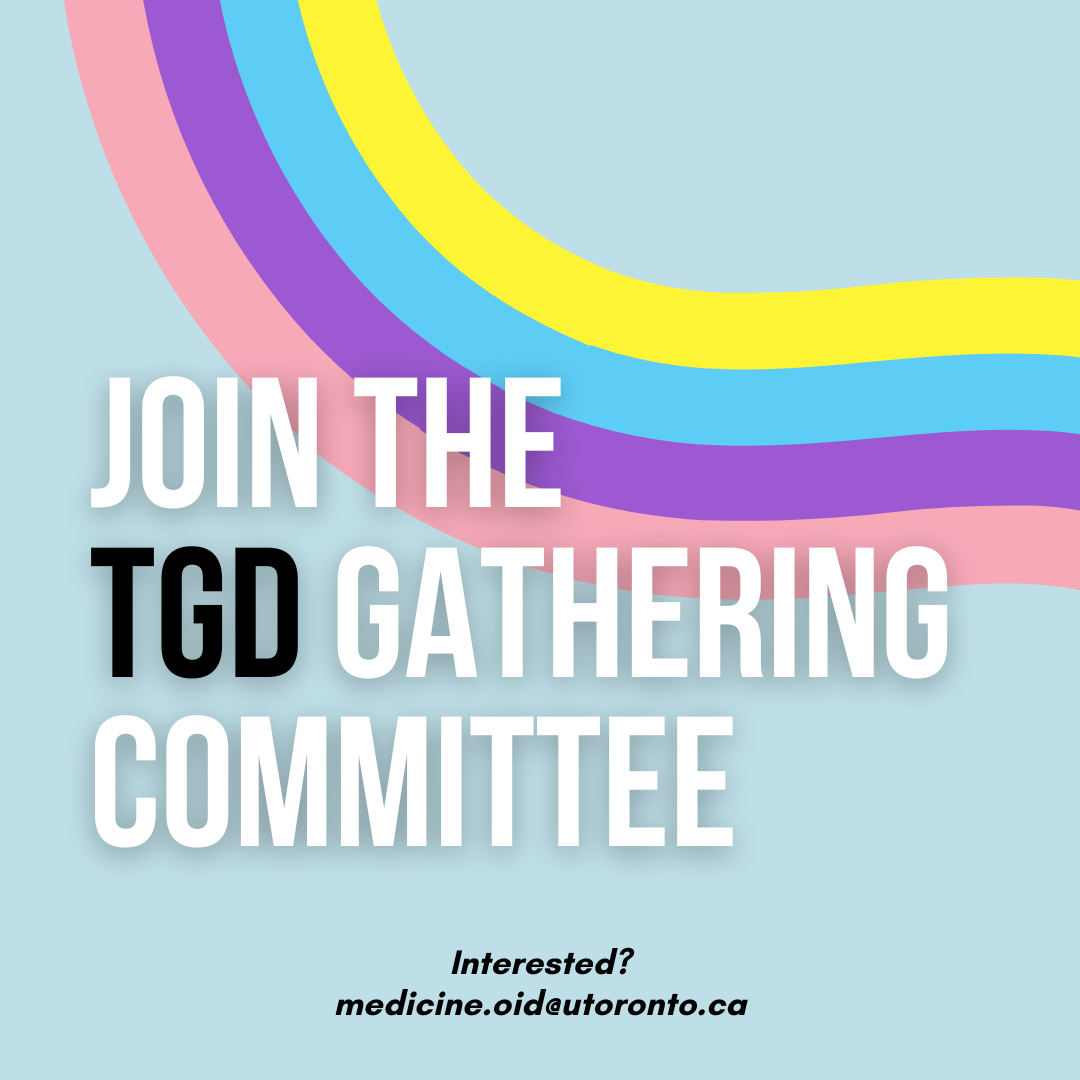 The need for transgender and gender diverse (TGD) community spaces was a key theme from discussions at the Trans* at Temerty Med event this past March. As a tangible action, planning has begun for regular quarterly gatherings to tentatively begin in September 2023.
To ensure these events are led and informed by community, we are calling for TGD learners at Temerty Medicine to join an organizing committee (1 year commitment, beginning August 2023).  We are looking for student representation across all education programs (please see list here: uoft.me/9qE).
If you would like to join, please submit a brief statement of interest (max 250 words) to medicine.oid@utoronto.ca by Monday July 31, 2023.