MITO2019 Conference, Nov 8-9, 2019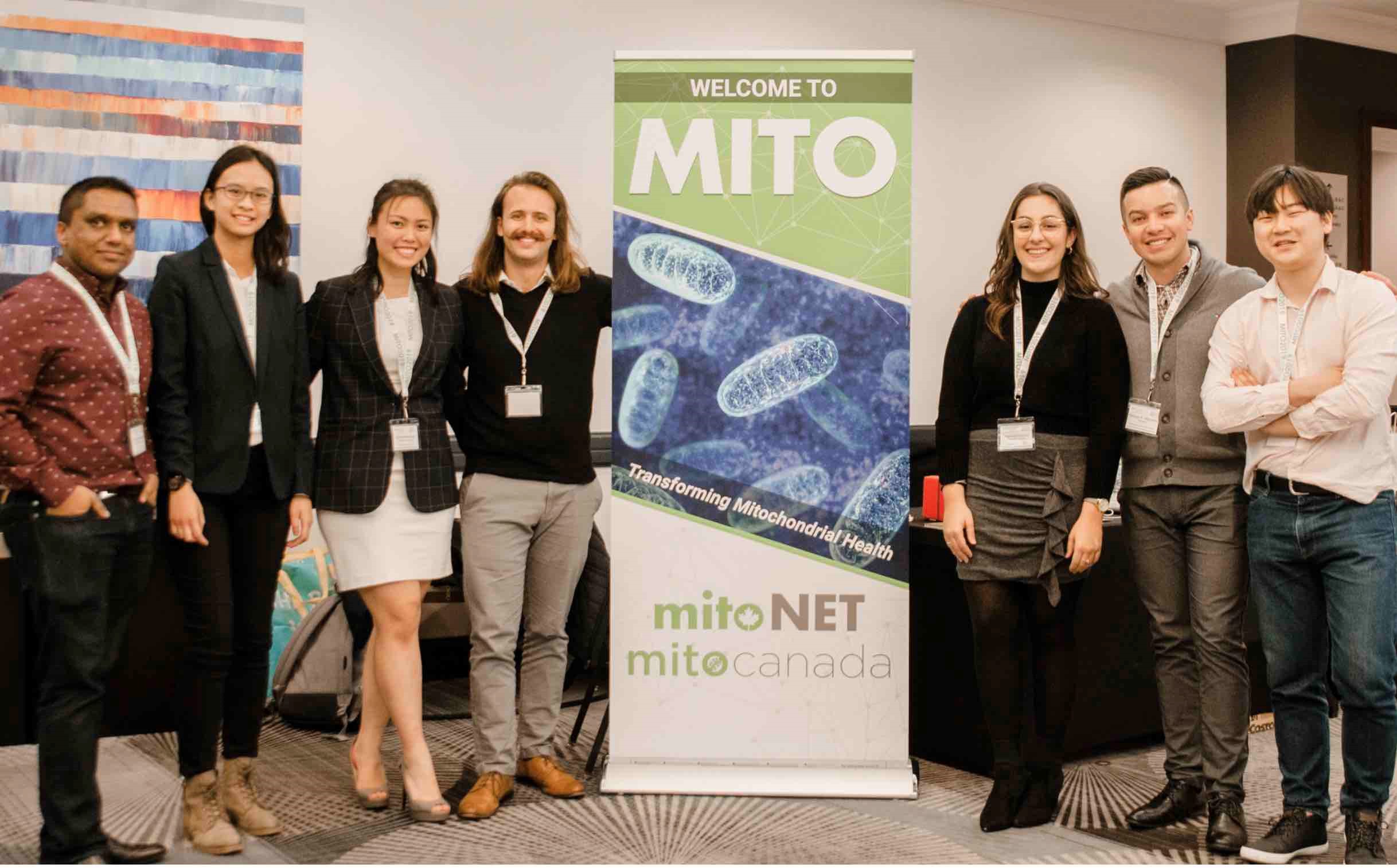 The Canadian Mitochondrial Network, mitoNET, is an emerging network of researchers, clinicians, patients and advocates, academic institutions, NGOs and industry partners working together with a common mission—to transform our understanding of the role of mitochondria in human health and disease, including both rare and common chronic diseases affecting mood, metabolism, longevity and quality of life.
One of mitoNET's goals is to bring the community together and keep the conversation going in promoting mitochondrial health. mitoNET, in partnership with MitoCanada Foundation, achieves this by hosting an annual conference that serves as its main education and networking event.
MITO2019 was held on November 8th and 9th at Courtyard by Marriott Toronto Downtown. MITO2019 has successfully brought together 200+ attendees including academic and non-academic experts as well as patient advocates. A pan-Canadian reach was achieved with guests coming from 6 Canadian provinces including Ontario, Quebec, Manitoba, Saskatchewan, Alberta, and British Columbia as well as international representation from USA, Brazil, UK, and Australia. MITO2019 showcased an excellent line-up of 52 speakers (26 male, 26 female) who spoke about Mitochondrial Function and Assessment, Research and Development, Clinical and Therapeutic Discovery, Policy and Practice, and sessions on Patient Engagement. MITO2019 received the the generous support from theConnaught Global Challenge Award from University of Toronto and the support from University of Ottawa to development of the mitoFUTURES, and sponsorship from MitoBridge – Astellas, Agilent, Stealth, Reneo, Medica Nutrion and Biolog. Check our the event photos here.
We had the pleasure to host the first event focus on training the future leaders of mitochondrial research: the mitoFUTURE, an event focus on trainees. Our thank to Drs. Rebecca Laposa and Helen Miliotis for their leadership and wonderful event.
Continue to follow our website for the exciting events opportunities coming in 2020! www.mitonet.ca