Pharmacology Graduate Students Association (PGSA)
Welcome! We are the Pharmacology Graduate Students' Association (PGSA). We are a student-run association that organizes philanthropic, research-related, and social events throughout the year. Our events are a great way to connect with graduate students and faculty within the department.
Events
We host a number of events each year including our annual Pharmacology BBQ, student-faculty softball game, student-faculty debate, philanthropic drives and the Visions in Pharmacology (VIP) annual research day. We also organize pub nights, games nights, escape room excursions, tickets to sports games, and other events.
Visions in Pharmacology (VIP)
VIP is our largest event, which features a keynote speech from a prominent pharmacologist and gives students the opportunity to present their work to the department, with awards to the best presentations. Please see our list of past VIP keynote speakers:
1995   John Polanyi
1996   Daniel Nebert
1997   Lee Limbird
1998   Frank Gonzalez
1999   Ferid Murad
2000   Marc Caron
2001   Karen Duff
2002   Ronald Estabrook
2003   Donald Ingram
2004   Etienne-Emile Baulieu
2005   Lee Limbird    
2006   Richard Weinshilboum           
2007   Edward Morgan
2008   Michael Salter     
2009   Christopher Bradfield           
2010   Sue Piper Duckles
2011   Richard Aster 
2012   Roger Sunahara
2013   Henry Kranzler           
2014   J. Steven Leeder
2015   Linda Dwoskin
2016  

Terry Kenakin

2017   Peter Van Loo

2018   Edyth London   

2019   Laura Bohn
PGSA Christmas Shoebox Drive
The Christmas Shoebox drive was the philanthropic event for 2017. Donations were made to Operation Christmas Child Canada. This organization distributes shoeboxes full of goodies for children in need - within Canada and around the world - aged 2 to 14 years old during the holidays. Students and faculty were asked to donate either cash or items to fill the shoeboxes. Thanks to the outstanding contributions of our students and faculty, we raised $623 in monetary donations and many in-kind donations. Our goal was 20 shoeboxes, but we were able to pack 30 shoeboxes! Thanks to everyone for making this fundraiser a huge success.
2019-2020 PGSA Executive
President: Martino Gabra
Vice-Presidents: William Gao (Academic); Kathy Lee (Finance);
Deeba Ensan (Social)
Director of Internal: Alison Jee
Director of External: Daniel Lee
Director of Philanthropy: Marlaina Stocco
GEC Representative: Alec Langlois
GSU Representative: Hyunjin Jeong
Site Representatives: Celina Liu (Sunnybrook); Kelly Kim (Sunnybrook); Ambuja Banerjee (Mt Sinai)
Social Representatives: Daniel Li, Gilberto Li Feng
Academic Support Representatives: Alaa Alsaafin; Erin Sellars
1st Year Representatives: Setayesh Yazdani; Jonathan Chow
Secretary: Keyue Chen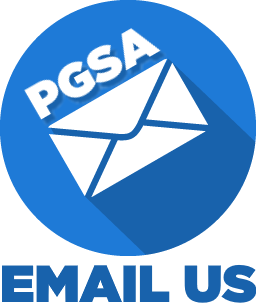 Contact us
If you have any questions about PGSA or about the graduate Pharmacology program, please contact us on Facebook or by email.
Join us on Facebook
Email: pgsa.toronto@gmail.com