Congratulations to UofT's Run Club on a successful fundraiser for SickKids Hospital!
Graduate News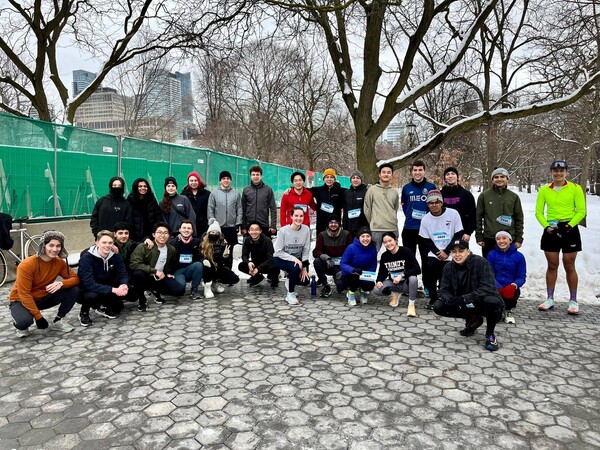 The University of Toronto's Run Club (@uoftrunclub) recently hosted a successful fundraiser for the SickKids Campus Challenge, raising over $2,000.
Led by Ashim Bhattacharya, a second-year master's student in the Hubbard Lab in PharmTox, the event challenged attendees to run as many laps as possible at Queen's Park from 10-12 PM on Sunday, March 12th. The group managed to run an impressive 630 laps, totaling 491 kilometers, with the support of 48 attendees.
Ashim and the UofT Run Club were challenged to commit an act of bravery in solidarity with the patients at SickKids. The idea for the event was to challenge attendees to run as many laps as possible at Queen's Park.
"I was so happy to see the student engagement and participation in this event." Said Ashim. "I'm always reminded how vibrant and friendly the UofT community is. It is so cool to see people new to running only doing a couple laps to those much more experienced running as many as 30 laps during the event. Regardless of your running comfort level you will always be welcome to the UofT Run Club Community".
The funds raised through the event will go towards supporting the new SickKids hospital wing, and research initiatives at SickKids, helping to improve the lives of children and families affected by illness.
The Department would like to congratulate Ashim and the team for their initiative and generosity in raising awareness and funds to support this cause.
For more information on the SickKids Campus Challenge, please click here.